General Information
Address:
602 Seventh Street
Room 306
Portsmouth, OH 45662
Map address (directions)
Phone:

740-355-8259
Email:

sciotolawlibrary@gmail.com
Resources Board
Chad Sayre, Chairman
Paige Williams, Vice-Chairperson
Richard Nash, Member
Shawn Stratton, Member
Bill Shope, Member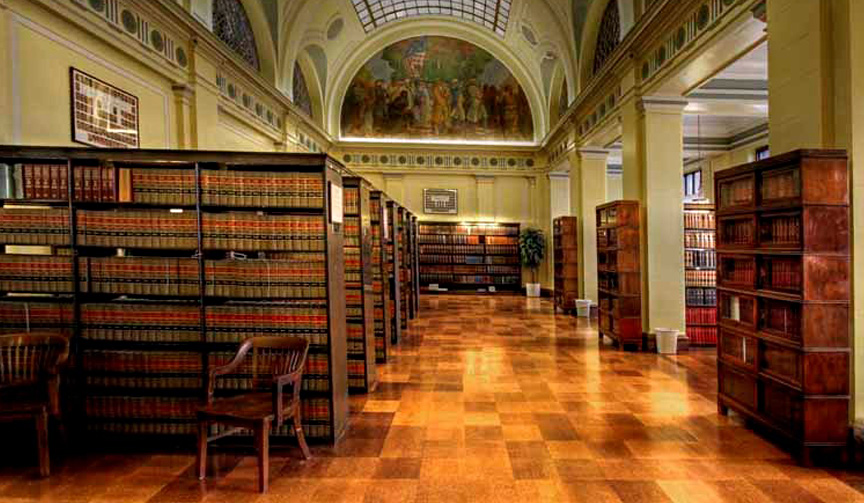 About Us
The Scioto County Law Library serves the legal and law-related information needs of its statutory users.
Under Ohio Revised Code § 307.51 (B), Ohio county law libraries and their boards "provide legal research, reference, and library services to the county and to the municipal corporations, townships, and courts within the county and … manage the coordination, acquisition, and utilization of legal resources."
The public is welcome to visit the library; however, as a government agency, the law library cannot provide legal referrals and/or legal advice. To do so is unauthorized practice of law in violation of Ohio Revised Code § 4705.
Library Hours/Services
The Scioto County Law Library is generally open 8:00 a.m. to noon, Monday-Friday.
Because the library serves the courts and other public officials, it is recommended that you call ahead to ensure availability.
The public is welcome to examine printed materials within the library's collection, and library staff can assist patrons in locating resources. Patrons may use the Westlaw Patron Access Research terminal subject to availability. No fee is charged to members of the general public for access to the law library.
Conduct
Library space is limited and serves as a conference room for attorneys and witnesses for the courts.
Therefore, all library patrons are expected to conduct themselves in a manner that is respectful of the normal activities and functions of the law library, its staff and other patrons — and comply with these general guidelines:
No children are to be left unattended in the library; children must always be accompanied by an adult.
Patrons must silence electronic devices and use earphones when listening to/viewing media.
Patrons must keep their volume at a reasonable level that allows others not to be disturbed.
Patrons must not use offensive or profane language nor exhibit any disruptive or hostile behavior.
Any other activities that are considered disruptive to the normal function of the library are left to the discretion of the staff and patrons in violation will be asked to leave.